World-Class Customer Service & Help Desk Software
Intuitive User Interface. Powerful Reporting.
Customizable for your business. No hidden pricing.
100% Customizable Support Desk
Powerful Ticket Management. Smart Business Rules. Definitive SLA Management. Beautiful Self help portal.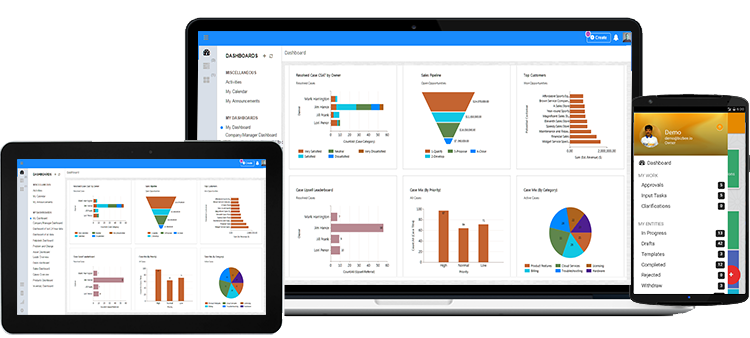 Build the relationships between support staff & customers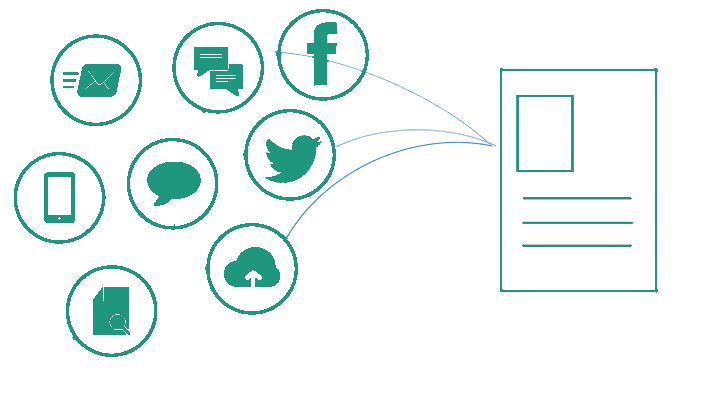 Multi channel helpdesk support
Any Channel. Any Device.
Any Time. Any Place
Single Help Desk solution for everybody
Every ticket is visible in the uniformed way irrespective of the channel it came. This gives the familiarity to the support staff.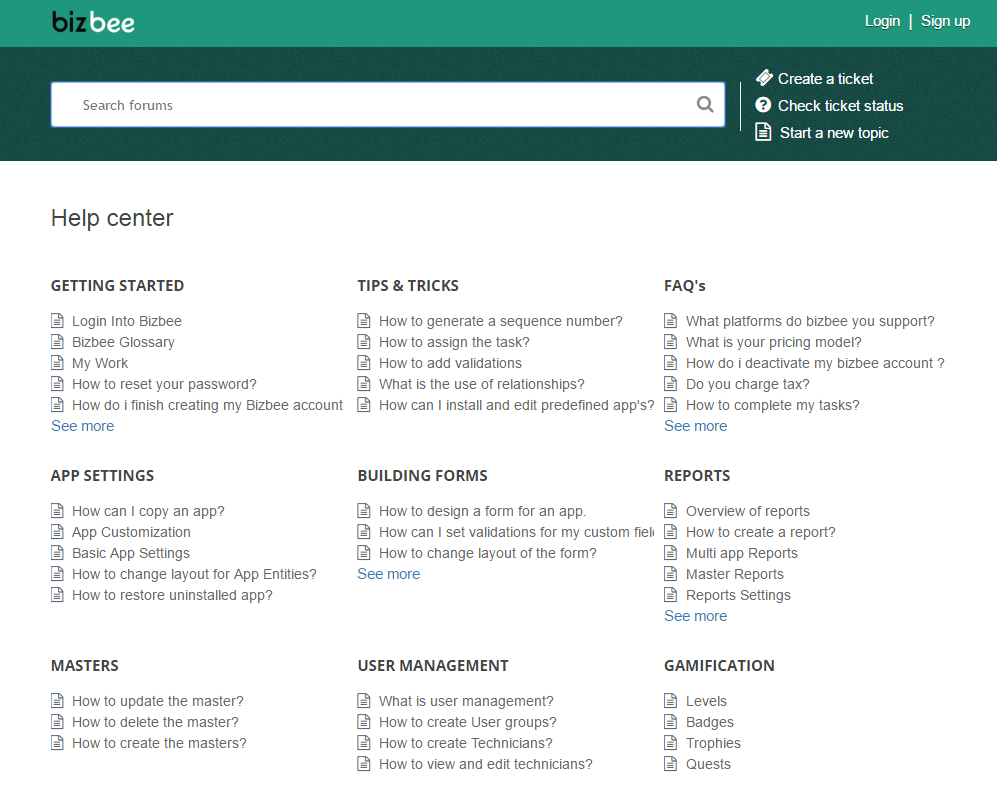 Knowledge base, Forums & Topics
Create a white labeled self-help portal with your color theme.
Create articles using the flexible composer, segregate them into categories and forums.
Get insights about the content on - visits, likes & satisfaction levels.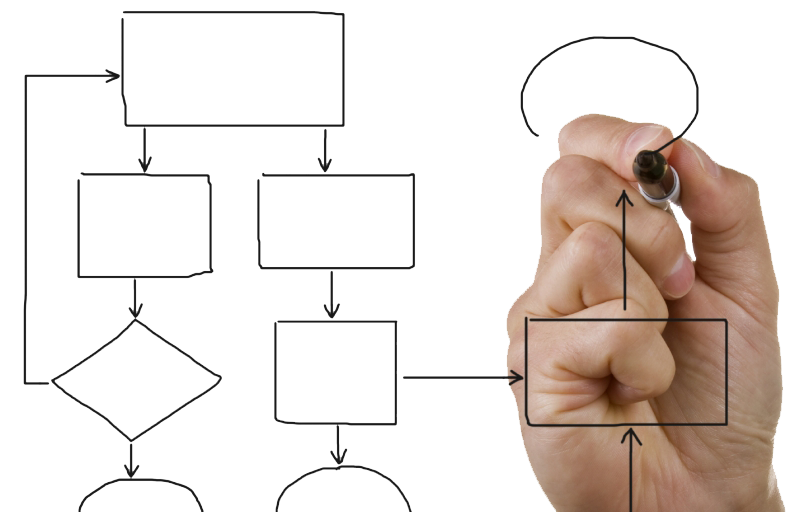 Ticket Flows, SLA Policies & Business rules
Create custom ticket workflows according to your needs.
Create SLA levels along with escalation policy based on different rules on top of the ticket properties & metrics.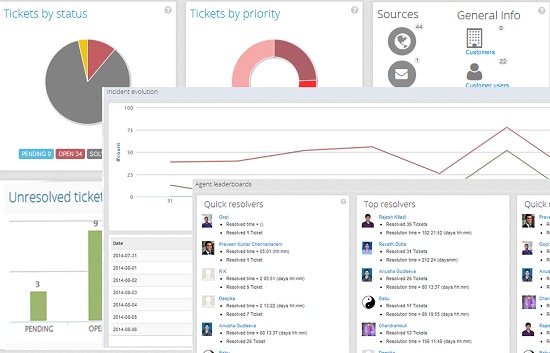 Reports & Dashboards
Bizbee Helpdesk comes up with built-in dashboards & 50+ reports
Customer can create custom reports using the report builder with complete configuration o- conditions on ticket data, graph type, color combinations etc.
For streamlined work that will drive your business forward
This could be the 15 minutes that changes everything.
Join the 150+ businesses using Helpdesk

"We were impressed on our end with your execution of our MyPerfectFit project. Your team worked well and effortlessly and the shoppers and tailors were fine with your solution."

Sushil Kumar

Co-founder & CEO of My Perfect Fit

"You guys brought the efficiency into the company by giving access to all our echo system. We are getting 100% visibility from Suppliers. We increased our customer satisfaction levels by 50% to 60% after started using Bizbee. Thanks for wonderful solution."

Ramesh Varma

Managing Partner of TechPack Solutions

"You guys didn't meet my expectations...you EXCEEDED them! I just wanted you to know how pleased we are with the service and attention we get from you guys."

Prateek Virmani

Founder of Funds Buddy