Features
Bizbee has a comprehensive list of automation tools — to manage all day-to-day activities.
Simple and effortless setup
Our CRM tool provides everything your sales team needs to procure, manage the prospects & customers, increase the sales, without letting the technology dictate your strategy.

Multi channel support
Bizbee CRM has the capability to reach out to customers wherever they are. Be it - Email, Chat, Phone, Social channels. You can communicate through all the channels & view everything at single place.

Context based conversation
While viewing the customer information get complete data about - past activity, past & current deals and their status, communication details to reach out to them from the same place. Visibility about past activity empower the customer to make better decisions.

Workflow automation
You can define the custom workflows and apply them same to different leads/deals based on the segmentation defined according to the different business rules involving : Lead Score, Last action, Deal size, Locality, Sales team follow up etc.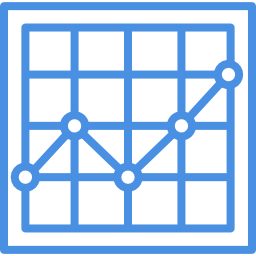 Advanced analytics
Advanced reports & analytics allow the customers to make better decisions by giving deeper insights about customer behavior & needs.

Single activity dashboard
One dashboard about the different activities ( Tasks, Calls, Meetings, Events) happening in the company, your group and within your calendar. This gives holistic picture about what is happening in the company.

Integrations
Bizbee CRM exposes all the data points through the robust API. This makes it easy integratable platform with any solution in the market. Seamless integration with other Bizbee products makes the customer life easy.
CRM Mobile on the go
Manage your customers, leads, prospects, sales people on the go using our mobile version of the CRM.
Lead Management
Get 360 view of customers, contacts, conversations, deals in the pipe line without loosing the context. Get the direction, activities to perform from the action plan. Empower the sales teams to be on top of the leads and close them quickly.
360 Overview
Gives 360 overview about customer's past activity, deals, score, satisfaction levels, mode of communication, support requests made etc for smarter management & quicker conversion.
Lead score & auto segmentation
Sales person can assign a score to the leads based on interest shown by customer. Sales teams can better project the forecasts & design right workflows based score.
Appointments, Tasks and Calls
All the activities will be tracked both at personal as well as group calendar without missing any customer engagements.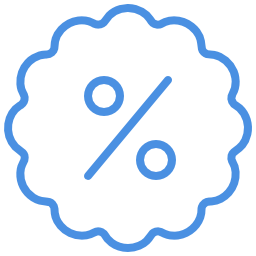 Sales pipeline
Sort the deals into pipelines based on the status. Get quick view about - customer, contact, stage and amount appealing visuals.
Simple Drag & Drop Conversion
Sales team can quickly drag and drop the deals from one pipeline to other based on engagement.

Handy follow-up actions
Find out quick follow-up actions to be performed on the deals right with in the visual pipeline, and act quickly.
Deal Management
Smart deal management empower them sales team to view, sort & track the details based on - size, location, creation date, probability, expected close date etc. Act quickly by getting context information with quick, drag & drop capability in pipeline views.
Activities & Tracking Events
Get all the activities (Calls, Meetings, Tasks, Events) performed/lined up and show them at a single place.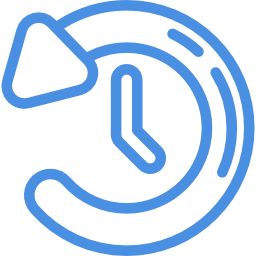 Activity History
Activity history against lead/customer shows tracking record about the interaction. Sales team can make decision based on history & context right then and there.

Insights about engagement
Sales team can track the engagement history with different filters - type of activity, score, sales person, contact etc.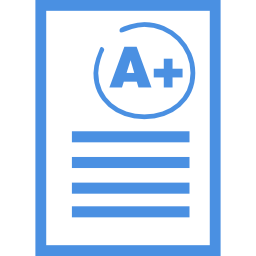 Behavior categorization & scoring prospects
Sales team can segment the leads based on discussion happened, mark them and perform the actions based on the workflow assigned to the segmentation.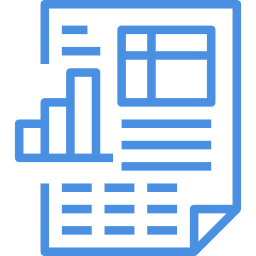 Default & Customized reports
Bizbee CRM comes with 100+ reports giving more insights about - CRM data collected over the period. Custom report builder allows the teams to build custom reports based various - business rules, visibility widgets ( Table, Graphs, Matrix etc).

Revenue analytics
Team can generate revenue reports against different parameters - sales rep, deal stages, territory etc.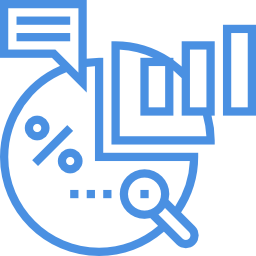 Deeper Insights
Robust filters and powerful condition builder allow the team to build your own business logic in getting the data.
Reports & Insights
Bizbee CRM has robust reporting capability. It comes with 100+ built-in reports giving deeper insights about the CRM data.
Mobile & Integrations
Run the business even on the go. Get complete information about - teams, customers, deals and leads and make decisions on the go.
360 Customer Information at finger tips
Access complete information about the customer on the go. Never get missed out about what is happening with the sales even when you are not in the office.
Quick notes
You can add quick notes when you are on the go about - deals, leads. Give quick updates to the team with comments. Change the scores based on latest information etc.

Integrations: Google calendar & other Bizbee solutions
Seamless integration with other Bizbee products make Bizbee platform a complete bundle. Bizbee has robust API to integrate with other tools in the market.
For streamlined work that will drive your business forward
This could be the 15 minutes that changes everything.
"Bizbee CRM played crucial role in tracking the sales & improving the customer engagement. Bizbee brought a visibiity & accoountability in our sales team"

Sushil Kumar

Co-founder & CEO of My Perfect Fit

" Bizbee CRM acted as a virtual personal assistant in improving our sales teams performance. Mobile CRM giving the quick & latest information about leads/deals for sales team to act "

Ramesh Varma

Managing Partner of TechPack Solutions

"Bizbee CRM acted as a system of record for our customers/deals by giving deeper insights about customer thinking."

Prateek Virmani

Founder of Funds Buddy